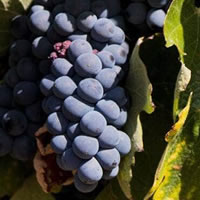 Port Wines
Description:
Port wines are fortified wine, made by adding a grape spirit or brandy to the wine at some point during the production process. The five main grapes for making port are Tinta Barroca, Tinto Cão, Tinta Roriz (Tempranillo), Touriga Francesa and Touriga Nacional. Portugal's Douro Valley is the home to Port, and it got its name from the city of Porto which sits on the Douro River.
Port Profile
Fruit- Raspberry, Blackberry
Other- Caramel, Cinnamon, Chocolate
Serving Temperature- 60 F
Types of Port
Ruby Port
Ruby Port is the least expensive port and most produced port. After fermentation it is stored in concrete or stainless steel tanks to preserve the bright red color and keep the fruitiness. The wine is generally consumed young and is not meant for aging.
Tawny Port
Tawny ports are usually made from red grapes and aged in wooden barrels. As a result they are generally a golden-brown color and pick up nutty flavors in the wine. These wines can range from sweet to medium dry.
Vintage Port
Vintage ports may be aged in barrels or stainless steel tanks for a maximum of 2.5 years before bottling. Once bottled they generally require another 10 to 40 years to age. Since they are not in a cask for a long time, they do retain their dark ruby red color as well as fresh fruit flavors.
White Port
White ports are made from white grapes such as Malvasia Fina, Donzelinho, Gouveio, Codega and Rabigato. These ports can range from dry to very sweet.
Port Wine Reviews:
Top Picks:
Cockburn's 10 Year old Tawny Port


Jonesy Tawny Port


Taylor Fladgate 20 Year Tawny Port


Taylor Fladgate 40 Year Tawny Port


Warre's Otima 20 Year Old Tawny Port

American Ports
Goose Watch Finalé White Port 2017

Australian Ports
Jonesy Tawny Port

Portuguese Ports
Cockburn's 10 Year old Tawny Port


Graham's Late Bottled Vintage Port 2009


Sandeman Porto 20 Year-Old Tawny


Taylor Fladgate 20 Year Tawny Port


Taylor Fladgate 40 Year Tawny Port


Warre's Otima 20 Year Old Tawny Port