Justin Cabernet Sauvignon 2009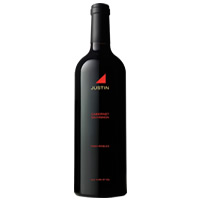 Justin Cabernet Sauvignon 2009
Country- USA
State- Paso Robles, California
Brand- Justin
Vintage- 2009
Type- Cabernet Sauvignon
Varietal- Red Wine
Price- $$$
Average Wine Rating- 4
Description:
Justin Cabernet Sauvignon 2009 has fruit characters of Bing cherry, raspberry and a touch of plum. The mid palate is rich in spice and texture which evolves into flavors of mocha with a touch of smoke.
About the Winery
In 1981 Justin Baldwin purchased 180 acres of land in Paso Robles, CA with the aim of growing grapes and producing wine. Five years later Justin finally produced his first wines, a Cabernet Sauvignon and a Chardonnay. Now Justin is one of the larger wineries in Paso Robles and produces 15+ different types of wine. The winery grounds now has a tasting room, restaurant and even an Inn so you can truly experience a wine getaway!
Tobin's Review 4 out of 5
Justin Cabernet Sauvignon 2009 has slight aromas of oak. It is a smooth Cabernet Sauvignon that isn't too heavy. It's definitely jammy and robust with fruit flavors.
Jeanine's Review 4 out of 5
Justin Cabernet Sauvignon 2009 has a cherry nose. I don't think it's a very complex Cabernet Sauvignon as I find it kind of smooth like a Pinot Noir. It's definitely heavier than a Pinot, but too heavy and quite drinkable with or without a meal.
Have you had this wine? Comment below and share your thoughts on Justin Cabernet Sauvignon 2009!