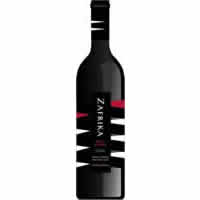 Zafrica Pinotage 2008

Country- South Africa
Region- Western Cape
Brand- Zafrica
Vintage- 2008
Type- Pinotage
Varietal- Red Wine
Price- $
Average Wine Rating- 

Description:
Zafrica Pinotage 2008 is a fruity wine with banana flavors.  It falls in perfect harmony with soft oak and smooth tannins.  Hints of plum and berry aroma follow for a smooth finish.
Reviews:
Tobin's Review- 3 out of 5
Zafrica Pinotage 2008 has a soft oak aroma. It is an okay wine, for the price I think it's pretty good. Overall a very simple wine, but not bad for a cheap bottle.
Have you had this wine? Comment below and share your thoughts on Zafrica Pinotage 2008!