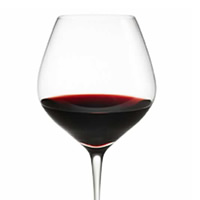 VINTJS Syrah 2008
Country- USA
State- Santa Maria, California
Brand- Trader Joe's
Vintage- 2008
Type- Syrah
Varietal- Red Wine
Price- $
Average Wine Rating- 3
Description:
VINTJS Central coast Syrah is a blend of warm climate/ Palos Robles and cool climate/ Santa Barbara grapes. The wine is aged for 9-months in neutral French barrels. The cooler climate contributes spice, acidity and balance while the warmer climate contributes soft fruit flavor. Together they create a Syrah in the classic Rhone style, which is abundant in black cherry and pepper.
Tobin's Review 3 out of 5
VINTJS has an herby aroma with a hints of pepper. The wine is soft in the mouth with flavors of blackberry. For an inexpensive wine it's not bad. It is light and not complex.
Have you had this wine? Comment below and share your thoughts on VINTJS Syrah 2008!