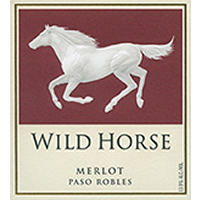 Wild Horse Merlot 2006
Country- USA
State- Paso Robles, California
Brand- Wild Horse
Vintage- 2006
Type- Merlot
Varietal- Red Wine
Price- $$$
Average Wine Rating- 4
Description:
Wild Horse Merlot 2006 provides rich ripe fruit flavors balanced by bright acidity. The soft, rich tannins acidity and long finish has flavors of plum, black cherry, cedar and toasted oak.
Tobin's Review 3.5 out of 5
This Merlot has hints of black cherry and cedar on the nose. The wine is smooth, with a slight hint of oak on the palate. It is not overly fruity with cedar and oak that mellows out the wine. My overall impression is that the wine tastes "toasty."
Jeanine's Review 3.5 out of 5
This Merlot is a light and fruity wine. It has cherry flavors with a hint of oak.
Have you had this wine? Comment below and share your thoughts on Wild Horse Merlot 2006!