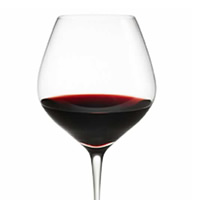 Trellis Merlot 2007
Country- USA
State- Sonoma, California
Brand- Trellis
Vintage- 2007
Type- Merlot
Varietal- Red Wine
Price- $
Average Wine Rating- 3
Description:
Trellis Merlot 2007 has a deep purple color with a rich black cherry fruit flavor. The wine is elegant with a well rounded finish.
Tobin's Review 3 out of 5
This Merlot has a smooth aroma. It has an "interesting" finish and makes for a great second bottle of wine.
Jeanine's Review 3 out of 5
I found this Merlot to be a little oaky. It is good, with a peppery finish. It is not a complex wine and is a good cheap bottle.
Have you had this wine? Comment below and share your thoughts on Trellis Merlot 2007!