Rengo Valpolicella Ripasso Classico Superiore 2016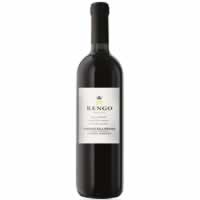 Rengo Valpolicella Ripasso Classico Superiore 2016
Country- Italy
State- Verona
Brand- Rengo
Vintage- 2016
Type- Valpolicella
Varietal- Red Wine
Price- $$$
Average Wine Rating- 4
Description:
Rengo Valpolicella Ripasso 2016 is a rich red wine that is made from 70% Corvina and 30% Rondinella grapes. The wine is refermented on whole Amarone lees to ensure more color, flavor and concentration. It is then aged for 18-months in large oak barrels and has a deep ruby color, typically intense scent and a full warm body. The wine has aromas of cherry and red berries, with a pleasant palate rich of fruity and spicy notes with a clean flavorful finish.
About the Winery
Rengo is produced in Verona, Italy. The wine is bottled by Corte Mary and gets its name from the historic bell in the tower overlooking the Piazza delle Erbe.
Tobin's Review 4 out of 5
Rengo Valpolicella Ripasso 2016 has a dark inky hue. The wine is smooth on the tongue with a hint of oak. It is a nice full bodied wine with vibrant and rich flavors. It's not dry and has aromas and tasted of dark fruit; in particular blackberry.
Have you had this wine? Comment below and share your thoughts on Rengo Valpolicella Ripasso Classico Superiore 2016!