Purple Hands Pinot Noir 2016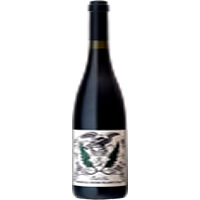 Purple Hands Pinot Noir 2016
Country- USA
State- Dundee, Oregon
Brand- Purple Hands
Type- Pinot Noir
Varietal- Red Wine
Price- $$$$
Average Wine Rating- 4
Description:
Purple Hands Pinot Noir 2016 is produced in Oregon's Willamette Valley and has flavors of salted caramel, brine, blackberry, strawberry, rhubarb, fresh earth and cola.
Tobin's Review 3 out of 5
The wine has a plum hue. I pick up aromas of cherry and plum with flavors of fruit. The wine is a heavier more complex wine, but it is also very smooth with an earthy flavor.
Have you had this wine? Comment below and share your thoughts on Purple Hands Pinot Noir 2016!