Newton Skyside Cabernet Sauvignon 2016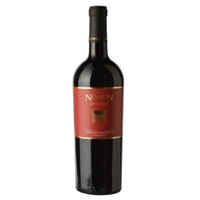 Newton Skyside Cabernet Sauvignon 2016
Country- USA
State- Graton, California
Brand- Newton Vineyard
Vintage- 2016
Type- Cabernet Sauvignon
Varietal- Red Wine
Price- $$
Average Wine Rating- 2.5
Description:
Newton Skyside Cabernet Sauvignon 2016 is a medium-bodied wine that has spicy peppery aromas and smoky flavors with a mild black cherry accent.
About the Winery
Newton Vineyard is located in California's Napa Valley. The winery was founded in 1977 by Peter Newton and his wife Sua Newton.
Tobin's Review 2.5 out of 5
The wine has a dark inky hue. The aroma is great with scents of cherry, plum, cedar and oak. It is a heavy wine, but is initially soft with a bite on the tongue. While it starts soft, the finish is oaky with a tobacco as well.
Have you had this wine? Comment below and share your thoughts on Newton Skyside Cabernet Sauvignon 2016!