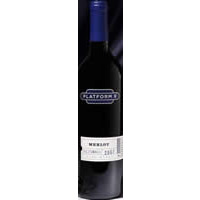 Platform 9 Merlot 2007
Country- USA
State- Graton, California
Brand- Platform 9
Vintage- 2007
Type- Merlot
Varietal- Red Wine
Price- $$
Average Wine Rating- 4
Description:
Platform 9 Merlot 2007 captures the captivating scents of cherries and cranberries, followed by luxurious flavors of smooth mocha and chocolate.
Tobin's Review 4 out of 5
This Merlot has earthy tones on the nose with a smooth entry of black cherry and chocolate overtones.
Jeanine's Review 3.5 out of 5
This wine has a nice fruity aroma. The wine is light with a cherry taste and hints of chocolate.
Have you had this wine? Comment below and share your thoughts on Platform 9 Merlot 2007!