Nobilo Sauvignon Blanc 2017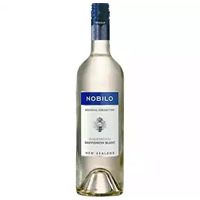 Nobilo Sauvignon Blanc 2017
Country- New Zealand
State- Marlborough
Brand- Nobilo
Vintage – 2017
Type- Sauvignon Blanc
Varietal- White Wine
Price- $$
Average Wine Rating- 3
Description:
Nobilo Sauvignon Blanc 2017 has distinct fresh flavors of melon and citrus. It is long and elegant with noticeable minerality and balanced acidity.
About the Winery
Nikola Nobilo and his family began planting grapes in Huapai, New Zealand in 1943. Nikola came to head the Nobilo Vintners, and they became one of New Zealand's largest winemakers. In 1988 they purchased Selaks and two years later were acquired by BRL Hardy, Australia's largest winemaker. In 2003, BRL Hardy merged with Constellation Wines who helps their distribution throughout New Zealand, Australia, Europe and the Americas.
Tobin's Review 3 out of 5
Nobilo's Sauvignon Blanc 2017 is a super clear wine, with peach and a mild acidic nose. The wine is nice and crisp with soft apricot flavors.
Have you had this wine? Comment below and share your thoughts on this Sauvignon Blanc!