Nerelo del Bastardo Nebbiolo 2006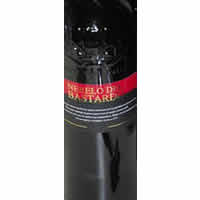 Nerelo del Bastardo Nebbiolo 2006
Country- Italy
Brand- Nerelo del Bastardo
Vintage- 2006
Type- Nebbiolo
Varietal- Red Wine
Price- $$
Average Wine Rating- 3
Description:
Nerelo del Bastardo 2006 Nebbiolo is oak aged in barrels for 3-months prior to bottling which gives the wine a rich full bodied taste.
Tobin's Review 2.5 out of 5
Nerelo del Bastardo 2006 Bastardo has a plum aroma.  I can taste plum and blackberry, which make the wine very smooth.  There is not a strong or lingering aftertaste, so I like it.
Have you had this wine?  Comment below and share your thoughts on Nerelo del Bastardo Nebbiolo 2006!