Mascota Vineyards Unanime Pinot Noir 2017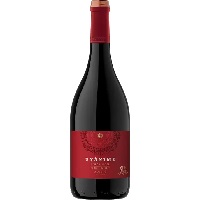 Mascota Vineyards Unanime Pinot Noir 2017
Country- Argentina
Region- Mendoza Region
Brand- Mascota Vineyards
Vintage- 2017
Type- Pinot Noir
Varietal- Red Wine
Price- $$$
Average Wine Rating- 3.5
Description:
Mascota Vineyards Unanime Pinot Noir 2017 is aged in French oak barrels for 12-months to add supple tannins and added complexity of fermented berries with subtle spice which leads to smooth tannins and rich black fruit flavors on the palate.
About the Winery:
Grupo Peñaflor is an Argentine company that was founded in 1904 by Italian immigrants. The company focused on table wines and other non-alcoholic beverages. In the late 1990's the company changed its focus to fine wines and began to export their goods. Grupo Peñaflor owns eight wineries (Trapiche, The Esteco, Finca Las Moras, Navarro Correas, Suter, Vineyards Mascot, San Telmo and The Enologists's League.
Moscato Vineyards was founded in 2010.
Tobin's Review- 3.5 out of 5
Unanime Pinot Noir 2017 has a ruby sparkling hue with cherry, caramel and a slight kindling aroma. The wine is soft and coats the palate with velvety cherry. It's a decent wine, but it has a lot of SUPER juicy cherry which kind of overtakes the glass. If it was a bit more balanced, I think it would be really good… but overall not bad.
Have you had this wine? Comment below and share your thoughts on this Pinot Noir