Domaine Loubejac Rosé 2020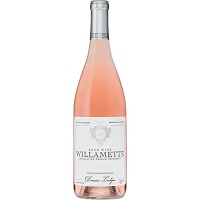 Domaine Loubejac Rosé 2020
Country- USA
State- Oregon
Brand- Domaine Loubejac
Type- Rosé
Vintage- 2020
Varietal- Pink Wine
Price- $$
Average Wine Rating- 4
Description:
Domaine Loubejac Rosé 2020 has white flower aromas with flavors of ripe peach, apricot, pineapple and a subtle minerality. The wine is vibrant yet delicate, subtle yet giving.
About the Winery
In 2003 Laurent Montalieu founded the NW Wine Company, which was the first fully-dedicated custom crush facility in Oregon's Willamette Valley. In 2007, Montalieu planted Domaine Loubejac as part of NW Wine Company's vineyard portfolio.
Domaine Loubejac currently produces Chardonnay, Rosé and Pinot Noir wines.
Tobin's Review 4 out of 5
Domaine Loubejac's Rosé 2020 has a light salmon hue with rich berry aromas. The wine is soft with delicate notes of cherry, cranberry and strawberry. This is a really good Rosé that is slightly creamy and not overly dry. It's a really nice wine!
Have you had this wine? Comment below and share your thoughts on Domaine Loubejac's Rosé 2020!