Bodegas Bianchi Malbec 2020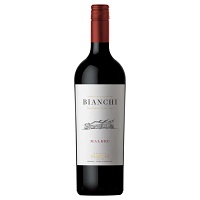 Bodegas Bianchi Malbec 2020
Country- Argentina
Region- Mendoza Region
Brand- Bodegas Bianchi
Vintage- 2020
Type- Malbec
Varietal- Red Wine
Price- $$
Average Wine Rating- 3.5
Description:
Bodegas Bianchi Malbec 2020 is a bright wine with fresh red fruit aromas. The wine has round tannins and a sweet finish.
About the Winery:
Bodegas Bianchi was founded by Valentin Bianchi in 1928 in San Rafael, Mendoza. The winery is one of the oldest family-owned wineries in Argentina. With more than 90 years of history woven by four generations, the Bianchi family keeps its values intact. Their wines respect the goodness and heritage of San Rafael and show the evolution and uniqueness of the Uco Valley.
Tobin's Review- 3.5 out of 5
Bodegas Bianchi's Malbec 2020 has a dark plum hue with juicy, jammy and stone aromas. The wine is soft, with bright cherry followed by a watery graphite. My description might not sound good, but it was a well balanced wine with plenty of fruit notes.
Have you had this wine? Comment below and share your thoughts on this Malbec