Henderson Trail Pinot Gris 2021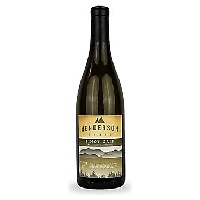 Henderson Trail Pinot Gris 2021
Country- USA
State- Dundee, Oregon
Brand- Henderson Trail Vineyards
Type- Pinot Gris
Varietal- White Wine
Price- $$$
Average Wine Rating- 3
Description:
Henderson Trail Pinot Gris 2021 is produced in Oregon's Willamette Valley. The wine is a fresh medium-bodied wine with aromas of white peach, pear and honey suckle. The palate offers layers of green apple, apricot and key lime.
Tobin's Review 3 out of 5
Henderson Trail's Pinot Gris 2021 has a light honey hue with aromas of tropical fruit and meringue. I pick up creamy notes of peach, honey suckle and meringue with a slight tinge on the finish. Overall, it's okay, but for the price there are better wines to buy.
Have you had this wine? Comment below and share your thoughts on Henderson Trail's Pinot Gris 2021!