Domaine de la Presidente Chateauneuf du Pape 2018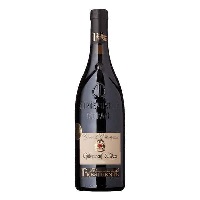 Domaine de la Presidente Chateauneuf du Pape 2018
Country- France
Region- Rhone Valley
Brand- Domaine de la Presidente
Vintage- 2018
Type- Red Blend
Varietal- Red Wine
Price- $$$
Average Wine Rating- 3.5
Description:
Domaine de la Presidente Chateauneuf du Pape 2018 is a rich full-bodied wine that is made primarily with Grenache. The wine has an intense bouquet of violets, cherries, blackberries and game. The flavors consist of cherry, raspberry and spice with hints of vanilla and earth.
About the Winery:
Domaine de la Presidente is a family estate, owned by the Aubert family, located south of the Rhone Valley. The vineyards of the domain are located on the appellation areas of Châteauneuf du Pape, Côtes du Rhône Villages Cairanne, Côtes du Rhône Villages and Côtes du Rhône.
Tobin's Review 3.5 out of 5
Domaine de la Presidente's Chateauneuf du Pape 2018 has a light ruby hue with jammy, slight earth and truffle aromas. The wine has flavors of plum, slight berry and a light oak mushroom wood. Overall it's a good wine.
Have you had this wine? Comment below and share your thoughts on this wine!