Château de Berne Emotion Rosé 2017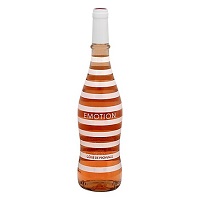 Château de Berne Emotion Rosé 2017
Country- France
State- Provence
Brand- Château de Berne
Vintage- 2017
Type- Rosé
Varietal- Pink Wine
Price- $$
Average Wine Rating- 1
Description:
Château de Berne Emotion Rosé 2017 has a very pale pink hue with a floral nose of tree blossom, pear and blood orange. The wine has a nice acidity and boasts flavors pear and a hint of raspberry.
About the Winery:
Château de Berne is located in Lorgues, France which is 25 miles from the Mediterranean Sea. The estate was founded in 1750 with their first documented vintage being in 1776. Château de Berne is currently owned by Mark Dixon who purchased the estate in 1995. The estate has vineyards, a hotel and restaurant which make it a popular tourist destination.
Tobin's Review 1 out of 5
Emotion Rosé 2017 has a drab salmon hue with aromas of lychee, biscuit and a hint of fruit. The wine tastes yeasty with lingering flavors that don't have much fruit with a dry finish. Overall I don't care for this wine as it tastes like hydrogen peroxide. I guess it invoked some emotion out of me…. as in it was terrible.
Have you had this wine? Comment below and share your thoughts on this Rosé!