Banshee Sauvignon Blanc 2022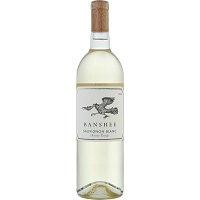 Banshee Sauvignon Blanc 2022
Country- USA
State- Healdsburg, CA
Brand- Banshee Wines
Vintage- 2022
Type- Sauvignon Blanc
Varietal- White Wine
Price- $$
Average Wine Rating- 4
Description:
Banshee Sauvignon Blanc 2022 has aromas of kiwi-lime, apple, honeydew melon and white peach, with a touch of vanilla brioche. The wine has a bright acidity and juicy green apple flavors that are coupled with lemon-lime and ginger root.
About the Winery
Banshee Wines was founded in 2009 by Steve Graf, Baron Ziegler and Noah Dorrance at a bar in the Dogpatch neighborhood in San Francisco. They would later move to Healdsburg, California and open the Banshee Tasting Room in 2013. The company does not own any vineyards, but they source their grapes from their strong relationships with owners and growers in Sonoma.
Tobin's Review 4 out of 5
Banshee's Sauvignon Blanc 2022 has a light mineral green hue with sweet melon and tropical aromas. The wine is soft, semi-sweet with hints of apricot, peach and light pineapple flavors. This is a nice easy to drink Sauvignon Blanc!
Have you had this wine? Comment below and share your thoughts on this Sauvignon Blanc!