Willamette Valley Pacific View Vineyards Pinot Noir 2017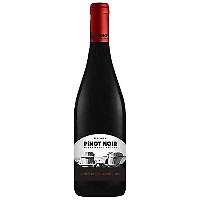 Willamette Valley Pacific View Vineyards Pinot Noir 2017
Country- USA
State- Turner, OR
Brand- Willamette Valley Vineyards
Vintage- 2017
Type– Pinot Noir
Varietal- Red Wine
Price- $$
Average Wine Rating- 4.5
Description:
Willamette Valley Pacific View Vineyards Pinot Noir 2017 is soft and fragrant with aromas of cherry, raspberry and hints of cedar. The palate is medium-bodied with soft tanning, a hint of spice and a lingering finish.
About the Winery
In 1983, Jim Bernau founded Willamette Valley Vineyards in Oregon's Willamette Valley. Jim cleared away an old plum orchard in Salem Hills to start his first vineyard, by planting Pinot Noir grapes. Unable to afford drip irrigation, he watered his vines by hand.
Since those humble beginnings Willamette Valley Vineyards has nearly 500 acres of estate vineyards. The winery has been able to grow through partnerships, and produce Pinot Noirs among other varietals.
Tobin's Review 4.5 out of 5
Pacific View Vineyards Pinot Noir 2017 has a light ruby hue with aromas of cherry and we concrete. The wine is low in tannins with flavors of cherry and leather. Overall it's a really nice, light, fruity wine!
Have you had this wine? Comment below and share your thoughts on this Pinot Noir!