Veramonte Sauvignon Blanc 2018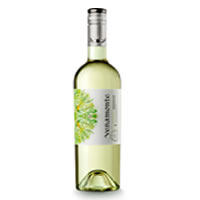 Veramonte Sauvignon Blanc 2018
Country– Chile
Brand- Veramonte Vineyard
Vintage– 2018
Type– Sauvignon Blanc
Varietal– White Wine
Price- $
Average Wine Rating– 3
Description:
Veramonte Sauvignon Blanc 2018 has aromas of citrus lime and tangerine which is mixed with floral notes. The wine is soft and fresh flavors of zesty lime and green papaya.
About the Winery
Veramonte Vineyard is located in Chile and produces organic wines from their vineyards in Casablanca and Colchagua. The winery was founded in the late 1980's when Agustin Huneeus planted 40 hectares of Sauvignon Blanc. Since then the winery has produced Carménère, Chardonnay, Cabernet Sauvignon, Merlot and Pinot Noir organic wines.
Tobin's Review- 3 out of 5
Veramonte's Sauvignon Blanc 2018 has light hay hue with aromas of green apple and honeydew melon. The wine is soft on the tongue with a light acidic finish. I picked up flavors of grass, lemon and a hint of cantaloupe. Overall it's a good wine, especially for the price!
Have you had this wine? Comment below and share your thoughts on Veramonte's Sauvignon Blanc 2018!