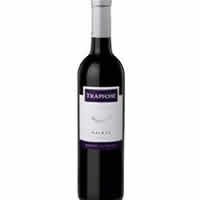 Trapiche Malbec 2008
Country- Argentina
Region- Mendoza Region
Brand- Trapiche
Vintage- 2008
Type- Malbec
Varietal- Red Wine
Price- $
Average Wine Rating- 3
Description:
Trapiche Malbec 2008 is a rich red colored wine with violet hues.  It is round in the mouth with truffle and vanilla.
Tobin's Review- 3 out of 5
Trapiche's 2008 Malbec has a vanilla aroma and a plum taste.
Jeanine's Review- 3 out of 5
I can smell the vanilla and taste the plums as well.
Have you had this wine?  Comment below and share your thoughts on Trapiche Malbec 2008!