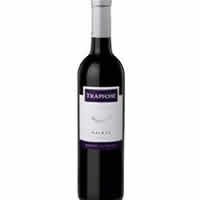 Trapiche Malbec 2008
Country- Argentina
Region- Mendoza Region
Brand- Trapiche
Vintage- 2008
Type- Malbec
Varietal- Red Wine
Price- $
Average Wine Rating- 3
Description:
Trapiche Malbec 2008 is a rich red colored wine with violet hues. It is round in the mouth with truffle and vanilla.
About the Winery:
Grupo Peñaflor is an Argentine company that was founded in 1904 by Italian immigrants. The company focused on table wines and other non-alcoholic beverages. In the late 1990's the company changed its focus to fine wines and began to export their goods. Grupo Peñaflor owns eight wineries (Trapiche, The Esteco, Finca Las Moras, Navarro Correas, Suter, Vineyards Mascot, San Telmo and The Enologists's League.
Tobin's Review- 3 out of 5
Trapiche's 2008 Malbec has a vanilla aroma and a plum taste.
Jeanine's Review- 3 out of 5
I can smell the vanilla and taste the plums as well.
Have you had this wine? Comment below and share your thoughts on Trapiche Malbec 2008!