Hellbent Blend of Cabernet Shiraz 2010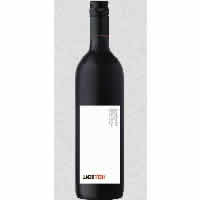 Hellbent Blend of Cabernet Shiraz 2010
Country- Australia
Brand- Hellbent
Vintage- 2010
Type- Cabernet Shiraz
Varietal- Red Wine
Price- $
Average Wine Rating- 3
Description:
Hellbent Blend of Cabernet Shiraz 2010 is a blend produced in the South of Australia by McLaren Vale vineyards. The wine is a blend of 75% Shiraz and 25% Cabernet grapes. The wine is dark with flavors of plums, cherry, blackberry and spice. It has mid-palate power and is oaked for 12-months.
Tobin's Review- 3 out of 5
Hellbent Cabernet Shiraz is a dark wine, but very smooth. It has aromas and flavors of dark fruit with a hint of oak on the finish. Overall it is a bit heavy, but I really enjoyed this wine.
Have you had this wine?  Comment below and share your thoughts on Hellbent Blend of Cabernet Shiraz 2010!