The Prisoner Headlock 2017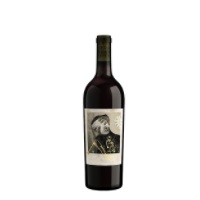 The Prisoner Headlock 2017
Country- USA
State- St. Helena, CA
Brand- The Prisoner Wine Company
Vintage- 2017
Type- Red Blend
Varietal- Red Wine
Price- $$$$
Average Wine Rating- 4
Description:
The Prisoner Headlock 2017 has black plum and blueberry aromas with inviting cinnamon and vanilla notes. The palate is full with soft tannins and a closely knit structure.
About the Winery
In 2000, Dave Phinney founded the Prisoner Wine Company in St. Helena, California. Phinney would sell the winery to Huneeus Vintners in 2010. In 2016 Huneeus Vintners sold the winery to Constellation Brands, which is the parent company of Robert Mondavi Winery along with 50% ownership of Opus One.
Tobin's Review 4 out of 5
The Prisoner Headlock 2017 has a super dark hue with aromas that are fruity with a tinge of wood. The wine has medium tannins with flavors of cherry, oak and black tea. This is a full-bodied wine that is well balanced and very tasty!
Have you had this wine? Comment below and share your thoughts on this red wine!