The Prisoner Eternally Silenced Pinot Noir 2017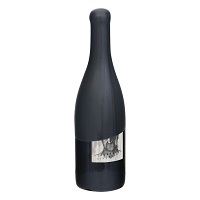 The Prisoner Eternally Silenced Pinot Noir 2017
Country- USA
State- St. Helena, CA
Brand- The Prisoner Wine Company
Vintage- 2017
Type– Pinot Noir
Varietal- Red Wine
Price- $$$$
Average Wine Rating- 4
Description:
The Prisoner Eternally Silenced Pinot Noir 2017 is a blend of Pinot Noir and Syrah grapes. The wine has aromas of pine needles, cranberry and dark cherry with cedar, clove and red berry flavors.
About the Winery
In 2000, Dave Phinney founded the Prisoner Wine Company in St. Helena, California. Phinney would sell the winery to Huneeus Vintners in 2010. In 2016 Huneeus Vintners sold the winery to Constellation Brands, which is the parent company of Robert Mondavi Winery along with 50% ownership of Opus One.
Tobin's Review 4 out of 5
Eternally Silenced Pinot Noir 2017 has a light plum hue with fruit forward aromas of cherry, blackberry and jam. The wine has plum, cherry, raspberry, mushroom and dry mint flavors. Overall the wine has low tannins with a mild acidity.
Have you had this wine? Comment below and share your thoughts on this Pinot Noir!