South Coast Winery Syrah 2005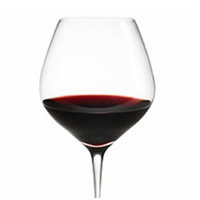 South Coast Winery Syrah 2005
Country- USA
State- Temecula, California
Brand- South Coast Winery
Vintage- 2005
Type- Syrah
Varietal- Red Wine
Price- $$$
Average Wine Rating- 3
Description:
South Coast Winery Syrah 2005 has complex nuances of berry, lavender, licorice and French oak. This Syrah has supple tannins and rich flavors.
About the winery
Jim Carter was an Ohio native who bought land in Temecula in 1981. After later being inspired to pursue wine, he tested the soil and began to build the current grounds in the mid '90s. The winery finally began bottling in 2003 and has since built an incredible experience for their patrons (winery, lodging, restaurants and of course their award winning wines!)
Tobin's Review 3 out of 5
South Coast Winery Syrah 2005 has aromas of fruit and licorice. I taste flavors of plum, but it's a nice smooth wine. The wine is a bit heavy, but it's definitely a quality wine.
Jeanine's Review 2.5 out of 5
South Coast Winery Syrah 2005 has a nice aroma. I am not a big fan of this wine as it's a bit too much. It's definitely heavy. It could be good with a big heavy steak, but I find the wine to be just okay.
Have you had this wine? Comment below and share your thoughts on South Coast Winery Syrah 2005!