Sea Stack Pinot Noir 2019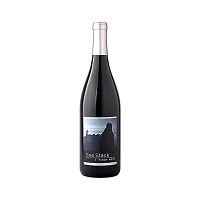 Sea Stack Pinot Noir 2019
Country- USA
State- King City, CA
Brand- Sea Stack
Type- Pinot Noir
Varietal- Red Wine
Price- $$$
Average Wine Rating- 4
Description:
Sea Stack Pinot Noir 2019 is a blend of Pinot Noir grapes from Santa Barbara, Monterey and Sonoma Counties. The wine has rich aromas of ripe cherry and blackberry. It has a rich mouthfeel with a complex, lengthy finish.
Tobin's Review 4 out of 5
This Pinot Noir 2019 has a dark juicy hue with fruity cherry and slight chocolate aromas. The wine has a smooth mouth feel with cherry, blackberry, chocolate and vanilla flavors that ends slightly dry. I would recommend Sea Stack as it's a nice Pinot Noir!
Have you had this wine? Comment below and share your thoughts on Sea Stack's Pinot Noir 2019!