Santa Barbara Chardonnay 2009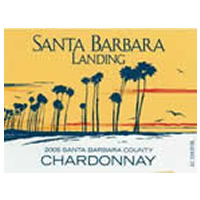 Santa Barbara Chardonnay 2009
Country- USA
State- Sonoma, California
Brand- Santa Barbara Landing
Vintage- 2009
Type- Chardonnay
Varietal- White Wine
Price- $
Average Wine Rating- 3
Description:
Santa Barbara Landing's Chardonnay 2009 is produced in Sonoma, CA and bottled exclusively for Trader Joe's. The wine has notes of vanilla and is a fairly fruitful wine.
Tobin's Review 3 out of 5
This wine is good for a cheap Chardonnay. It is not oaky, light and refreshing with nice citrus fruit flavors.
Jeanine's Review 3 out of 5
This wine is light and crisp. It is not complex, which I am not fond of. It is really light, which is different for some Chardonnays, but also it seems too light for my liking.
Have you had this wine? Comment below and share your thoughts on Santa Barbara Chardonnay 2009!