Rosedale Chook Shed Shiraz 2008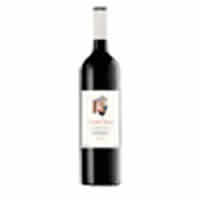 Rosedale Chook Shed Shiraz 2008
Country- Australia
Brand- Rosedale Wines
Vintage- 2008
Type- Shiraz
Varietal- Red Wine
Price- $
Average Wine Rating- 3
Description:
Rosedale Chook Shed Shiraz 2008 is an inky, full bodied wine with rich jammy blackberry fruit flavors that are accented by black pepper, cocoa and smoky oak. This wine is aged for 9-months in American and French oak to tame the tannins.
Tobin's Review- 3 out of 5
Rosedale's 2008 Chook Shed Shiraz has a blackberry aroma. This wine starts out oaky, but ends smooth.
Jeanine's Review- 2.5 out of 5
The Rosedale 2008 Chook Shed Shiraz is a typical shiraz. I can taste the blackberry and it has hints of oak. It is okay for the price.
Have you had this wine?  Comment below and share your thoughts on Rosedale Chook Shed Shiraz 2008!