Peter Lehman Semillon 2010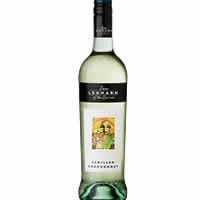 Peter Lehman Semillon 2010
Country- Australia
Brand- Peter Lehman Wines
Vintage- 2010
Type- Semillon
Varietal- White Wine
Price- $$
Average Wine Rating- 3
Description:
Peter Lehman Semillon 2010 is a zesty unoaked wine produced in the Barossa Valley in Australia. This Semillon has a natural acidity with tastes of lemon zest. This wine would pair well with grilled fish dishes.
Tobin's Review- 2.5 out of 5
Peter Lehman Semillon 2010 is a bright, crisp looking wine. The wine has an herbal aroma with the taste coming through as dry and crisp with a lingering aftertaste. I like the dryness of the wine; however, it is a bit too sweet for me.
Have you had this wine?  Comment below and share your thoughts on Peter Lehman Semillon 2010!