ROCO Gravel Road Rosé 2017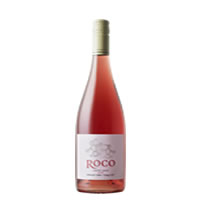 ROCO Gravel Road Rosé 2017
Country- USA
State- Newberg, Oregon
Brand- ROCO Winery
Type- Rosé
Varietal- Pink Wine
Price- $$$
Average Wine Rating- 3.5
Description:
ROCO Gravel Road Rosé 2017 is made with 100% Pinot Noir grapes. The wine is bright-fruited with a delicious creamy note.
About the Winery
ROCO winery is owned by Rollin Soles and his wife Corby Stonebraker-Soles. Rollin cofounded Argyle winery before he and his wife turned their attention to Wits' End Vineyard in 2001. In 2003, they produced their first vintage of Private Stash Pinot Noir. In 2009, the Soles built ROCO its own winery and added the tasting room in 2012.
Tobin's Review 3.5 out of 5
ROCO Rosé 2017 has a dull pink hue with aromas of cherry and strawberry. The wine is soft and sweet, but not overly sweet. It is well balanced and has strawberry notes. For a Rosé it is pretty light.
Have you had this wine? Comment below and share your thoughts on ROCO Rosé 2017!