Precision Cabernet Sauvignon 2020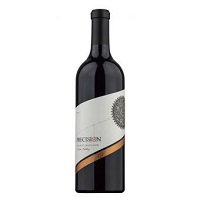 Precision Cabernet Sauvignon 2020
Country- USA
State- Napa Valley, CA
Brand- Precision Wine Company
Vintage- 2020
Type- Cabernet Sauvignon
Varietal- Red Wine
Price- $$$
Average Wine Rating- 4
Description:
Precision Cabernet Sauvignon 2020 opens with enticing aromas of dark fruit and cocoa. Blackberry, black licorice and oak flavors envelop the palate with hints of warm mulling spices and chocolate.
About the Winery
Trevor Sheehan founded the Precision Wine Company in California's Napa Valley. The company showcases the complexity of flavor, diversity of terroir and distinct characteristics of California's appellations and wine regions.
Tobin's Review 4 out of 5
Precision's Cabernet Sauvignon 2020 has a dried fruit aroma with smooth notes of raisin and chocolate. The wine finishes a little dry, but overall this is a very solid wine!
Have you had this wine? Comment below and share your thoughts on this Cabernet Sauvignon!