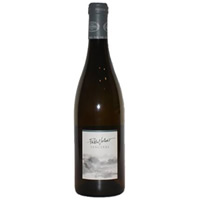 Pascal Jolivet Sancerre
Country- France
State- Sancerre
Brand- Pascal Jolivet
Type- Pouilly Fume- Sauvignon Blanc
Varietal- White Wine
Price- $$$
Average Wine Rating- 3
Description:
Pascal Jolivet Sancerre is a Pouilly Fume produced in Sancerre, France. The Sancerre is one of the appellation's top wines, which is consistently produced year-to-year. The wine has notes of dried citrus and grassy flavors.
About the Winery
The Jolivet family entered the wine industry in 1926, where Louis and his son Lucien established the Jolivet and son wine merchant company. In 1982 Jacques, the son of Lucien founded his own beverage distribution company- Les Grands Vins du Val Loire. In 1987 Pascal created his brand and built a brand new winery in 1990. While Pascal produced wine it wasn't until 1995 until they had their first vines. They have been producing great wine ever since!
Tobin's Review- 3 out of 5
Pascal Jolivet Sancerre has a nice full hay color. The nose is earthy without much of a scent of fruit. The wine is crisp, but packs more of a punch than other white wines. I taste apple on the tongue and the wine is a bit acidic.
Have you had this wine? Comment below and share your thoughts on Pascal Jolivet Sancerre!