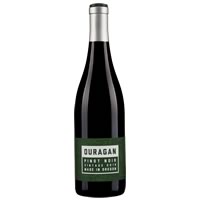 Ouragan Pinot Noir 2017
Country- USA
State- Dundee, OR
Brand- Ouragan Cellars
Type- Pinot Noir
Varietal- Red Wine
Price- $$
Average Wine Rating- 3.5
Description:
The Ouragan's Pinot Noir 2017 is produced in Oregon's Willamette Valley. This Pinot Noir opens with aromas of ripe cherry and spice. This leads to a round palate of strawberry with a hint of vanilla and a medium finish of toasted almonds, floral notes and silky tannins.
Tobin's Review 3 out of 5
The Ouragan's Pinot Noir 2017 has a nice purple plum hue with mild clarity. The legs are slow and long which is indicative of a good wine. I pick up a vibrant cherry nose and lush red fruit. On the palate I taste a tart cherry and the wine is a little acidic on the tongue.
Jeanine's Review 4 out of 5
The Ouragan's Pinot Noir 2017 has aromas of black cherry which is surprising because the palate has light cherry flavors. I do pick up a slight hint of vanilla towards the end. Overall this is a light wine which I enjoyed.
Have you had this wine? Comment below and share your thoughts on Ouragan Pinot Noir 2017!