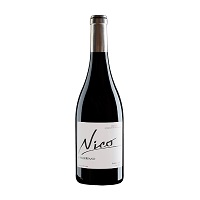 Nico by Valserrano 2016
Country- Spain
State- Rioja
Brand- Viñedos y Bodegas de la Marquesa- Valserrano
Vintage- 2016
Type- Tempranillo
Varietal- Red Wine
Price- $$$$
Average Wine Rating- 3
Description:
Nico by Valserrano 2016 has a deep garnet red color with graphite and dry earth aromas which open up to noble wood. The wine is creamy, and smooth with sandalwood and mineral notes. This wine is comprised of 90% Tempranillo and 10% Graciano grapes.
About the Winery:
Viñedos y Bodegas de la Marquesa Valserrano is a family run Winery founded in 1880 by Francisco Jaiver Solano y Eulate. The winery is located in Villabuena de Alava, Rioja Alavesa. They produce high quality wines exclusively from their own 75 hectares of vineyards, and they export approximately 50% of their production.
Tobin's Review 3 out of 5
Nico by Valserrano 2016 has a pitch-black hue with a nice fruity jam aroma. The wine starts out soft and velvety with flavors of tea, cranberry and a slight cherry. The wine is tart but ends dry. Overall, it's an average wine, but I don't think it's worth the price.
Have you had this wine? Comment below and share your thoughts on this Tempranillo!