Montes Carmenere Purple Angel 2017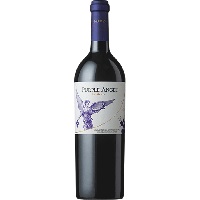 Montes Carmenere Purple Angel 2017
Country– Chile
Brand- Montes
Vintage– 2017
Type– Carmenere
Varietal– Red Wine
Price- $$$$
Average Wine Rating– 2
Description:
Montes Carmenere Purple Angel 2017 has a floral nose with blackberries, blueberries and violets. The wine is full-bodied with a long beautiful finish. The wine is comprised of 92% Carmenere, 8% Petit Verdot and aged in French oak barrels for 18-months.
About the Winery:
In 1987, Aurelio Montes and Douglas Murray founded Viña Montes in Chile. A year later they added two additional partners- Alfredo Vidaurre and Pedro Grand. Currently Montes S.A. is a closed corporation and they produce Montes Wines in Chile and Kaiken Wines in Argentina.
Tobin's Review- 2 out of 5
Montes Purple Angel 2017 has a dark inky hue with earthy grass and stone aromas. The wine has flavors of plum, truffle and cream and has low tannins, slightly acidic and slightly dry. Overall I was very disappointed in this wine, as I found it overrated and not well-balanced.
Have you had this wine? Comment below and share your thoughts on this wine!