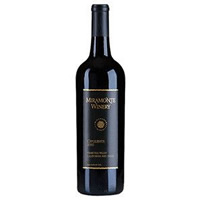 Miramonte Albariño 2016
Country- USA
State- Temecula, California
Brand- Miramonte
Vintage- 2016
Type- Albariño
Varietal- White Wine
Price- $$$
Average Wine Rating- 3.5
Description:
Miramonte Albariño 2016 is an assertive, graceful, light white wine. It has notes of sweet green apple, ripe peach, gracefully nuanced minerality and delicate acidity. It is very sleek with a creamy mouthfeel.
About the Winery
The Miramonte, located in Temecula, California, was founded in 2000 by Cane Vanderhoof. Since its inception the winery has emerged as one of the leading boutique wineries in Southern California.
Tobin's Review 3.5 out of 5
The wine has great picturesque coloring. The wine is crisp with a slight golden hue. I pick-up floral aromas with hints of melon and a slight acidic finish.
Jeanine's Review 3.5 out of 5
Miramonte Albariño 2016 has a light citrusy aroma. The wine has flavors of tropical fruit and a citrusy note. It is smooth, has a slight body but not heavy.
Have you had this wine? Comment below and share your thoughts on Miramonte Albariño 2016!