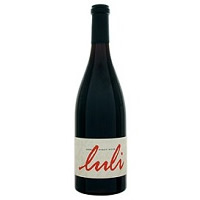 Luli Pinot Noir 2010
Country- USA
State- Santa Rosa, California
Brand- Luli
Vintage- 2010
Type- Pinot Noir
Varietal- Red Wine
Price- $$
Average Wine Rating- 3
Description:
Luli Pinot Noir 2010 is sourced from different vineyards in the Santa Lucia Highlands. The wine has aromas of wild strawberry, cherry and raspberry as well as a floral and spice component. The wine is vibrant on the palate and is a smooth fruity soft textured wine.
Tobin's Review 3.5 out of 5
Luli's Pinot Noir 2010 has raspberry aromas. The wine is soft, low tannins as well as hints of blackberry. This is a delicious soft, drinkable wine!
Have you had this wine? Comment below and share your thoughts on Luli Pinot Noir 2010!