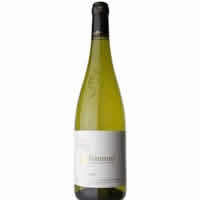 Les Pouches Saumur 2009
Country- France
State- Loire Valley
Brand- Les Pouches
Vintage- 2009
Type- Saumur
Varietal- White Wine
Price- $$
Average Wine Rating- 3
Description:
Les Pouches Saumur 2009 is produced in the Loire Valley.  The Loire Valley is known for it's chalky soil which product a dry white wine that pairs well with food.  The wine boasts fresh peach with hints of citrus and a tangy almost acidic finish.
Tobin's Review 3 out of 5
Les Pouches Saumur 2009 is a relatively light white wine with a tangy dry finish.  I enjoyed it as I am not into the oaked white wines that are abundant in California.  Therefore a dry white wine is a perfect change-up for a hot day!
Have you had this wine?  Comment below and share your thoughts on Les Pouches Saumur 2009!