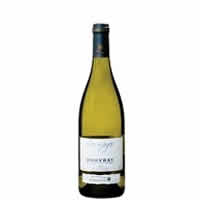 Lacheteau Vouvray 2010
Country- France
State- Loire Valley
Brand- Lacheteau
Vintage- 2010
Type- Vouvray
Varietal- White Wine
Price- $
Average Wine Rating- 3
Description:
Lacheteau Vouvray 2010 is produced in the Loire Valley of France. This wine is shiny yellow wine with flavors of acacia, pear and almond aromas. The wine is a semi-dry white wine.
Tobin's Review 3 out of 5
Lacheteau Vouvray 2010 has almond aromas.  The wine is soft on the tongue with an acidic citrus flavor. I taste apple on the finish- nice finish.
Jeanine's Review 3.5 out of 5
Lacheteau Vouvray 2010 is sweet, fruity and smooth.  This is not a dry white wine, and overall I enjoyed it.
Have you had this wine?  Comment below and share your thoughts on Lacheteau Vouvray 2010!