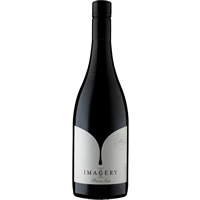 Imagery Pinot Noir 2018
Country- USA
State- Glen Ellen, CA
Brand- Imagery Estate Winery
Vintage- 2018
Type- Pinot Noir
Varietal- Red Wine
Price- $$
Average Wine Rating- 4
Description:
Imagery Pinot Noir 2018 has layered notes of jammy strawberry, cherry and boysenberry. The wine is rich and complex with soft tannins and a long layered finish.
About the Winery
The Imagery Estate Winery is the sister winery of the Benziger Family Winery. Benziger was created in 1980. The Imagery Series was introduced in 1986 as a collaboration between winemaker Joe Benziger and artist Bob Nugent. Joe retired in December 2017, and his daughter Jamie took over the reigns as winemaker. In 2019 she was named Best Woman Winemaker in the International Women's Wine Competition and she has also been included on Wine Enthusiast's list of 40 Under 40 Tastemakers.
The winery is located in Glen Ellen, CA and produces a variety of wines!
Tobin's Review 4 out of 5
Imagery Pinot Noir 2018 has a plum hue with aromas of tea and cherry. The wine is light and fruity at first and then it turns to a light sweet cherry and blackberry flavor. This is a good drinkable wine!
Have you had this wine? Comment below and share your thoughts on this Pinot Noir!