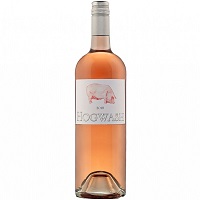 Hogwash Rosé 2020
Country- USA
State- Oakville, CA
Brand- Hogwash
Vintage- 2020
Type- Rosé
Varietal- Pink Wine
Price- $$
Average Wine Rating- 3
Description:
Hogwash Rosé 2020 is a refreshing Rosé with coral copper hues, floral aromas and citrus, savory berry notes.
Tobin's Review 3 out of 5
Hogwash Rosé 2020 has a salmon hue with berry, slight cream and lychee aromas. The wine pops with flavors of creamy meringue, tart cherry, guava and a slight hint of lemon. Overall it's a pretty good Rosé.
Have you had this wine? Comment below and share your thoughts on this Rosé!