Hedgeline Vineyards Merlot 2009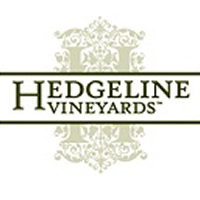 Hedgeline Vineyards Merlot 2009
Country- USA
State- Mattawa, WA
Brand- Hedgeline Vineyards
Vintage- 2009
Type- Merlot
Varietal- Red Wine
Price- $$
Average Wine Rating- 3
Description:
Hedgeline Vineyards 2009 Merlot has aromas of ripe plum and toasty oak notes. The wine is integrated with bright flavors of black cherry and a hint of espresso.
Tobin's Review 4 out of 5
Hedgeline Vineyards Merlot has a nice deep color. I pick out aromas of black cherry with flavors of cherry and a little hint of oak on the finish. The oak is subtle and overall this is a very good wine.
Jeanine's Revie 3 out of 5
Hedgeline Vineyards Merlot is a smooth wine. I taste black cherry with a subtle oak finish.
Have you had this wine? Comment below and share your thoughts on Hedgeline Vineyards Merlot 2009!