Ferrari-Carano Sangiovese 2006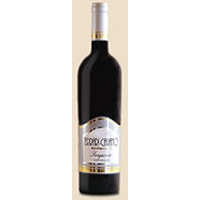 Ferrari-Carano Sangiovese 2006
Country- USA
State- Geyserville, California (Sonoma)
Brand- Ferrari-Carano
Vintage- 2006
Type- Sangiovese
Varietal- Red Wine
Price- $$$
Average Wine Rating- 4
Description:
Ferrari-Carano's 2006 Sangiovese is a medium bodied wine with sweet cherry, orange peel and cinnamon spice complimented by layers of caramel and butterscotch.
About the Winery
Ferrari-Carano was founded in 1981 by Don and Rhonda Carano. The winery is located in the Alexander Valley which is part of Northern Sonoma County. Ferrari-Carano has been producing quality wines in California ever since!
Tobin's Review 4 out of 5
Ferrari-Carano's 2006 Sangiovese has a butterscotch aroma. This is a very complex Sangiovese with an orange peel aftertaste. Very good!
Jeanine's Review 3.5 out of 5
I could pick up the hints of butterscotch on the nose. It is not as heavy as I expected it might be, although it was good.
Have you had this wine? Comment below and share your thoughts on Ferrari-Carano Sangiovese 2006!