Feel the Vibe Chardonnay 2020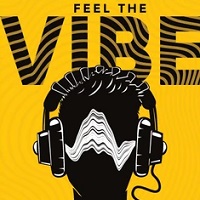 Feel the Vibe Chardonnay 2020
Country- USA
State- Lodi, CA
Brand- Flying Blue Imports
Vintage- 2020
Type- Chardonnay
Varietal- White Wine
Average Wine Rating- 2
Description:
Feel the Vibe Chardonnay 2020 is rich with aromas of apple, pear and toast. On the palate, it is smooth and buttery, with orchard fruit notes balanced by caramel and toasty oak to add depth and complexity.
About the Winery
Flying Blue Imports was founded in 2016. The company sources wines from European farmers and packages it under its own labels. They are known for their French and Italian wines but have also gotten in the California market.
Tobin's Review 2 out of 5
Feel the Vibe's Chardonnay 2020 has a dark urine hue, and it smells like turpentine, a gluey acetone and wood. The wine opens with a creamy mouth and has soft melon notes, but it is very non-descript and a really lousy wine!
Have you had this wine? Comment below and share your thoughts on this Chardonnay!