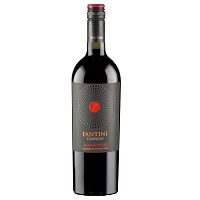 Fantini Sangiovese 2019
Country- Italy
Region- Abruzzo
Brand- Fantini
Vintage- 2017
Type- Sangiovese
Varietal- Red Wine
Price- $$
Average Wine Rating- 4
Description:
Fantini Sangiovese 2019 is produced from 100% Sangiovese grapes. The wine has a garnet color with a fruity bouquet of strawberries, black cherries and vinous notes and hints of wood. The wine is quite intense and persistent, medium-bodied, with firm tannins and a good balance.
Tobin's Review 4 out of 5
Fantini's Sangiovese 2019 has a ruby hue with jammy, berry and cherry aromas. The wine pops with cherry, is fruity and ends with a light creaminess. This is a nice and light drinkable Sangiovese!
Have you had this wine? Comment below and share your thoughts on this Sangiovese