Every Breath You Take Rosso Toscana 2018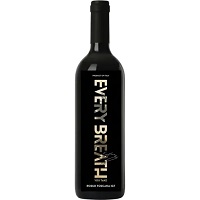 Every Breath You Take Rosso Toscana 2018
Country- Italy
Brand- Il Palagio
Vintage– 2018
Type- Toscana
Varietal- Red Wine
Price- $$
Average Wine Rating- 3
Description:
Every Breath You Take Rosso Toscana 2018 is a full bodied wine with a smooth finish. The wine has fine tannins with licorice and leather notes.
About the Winery:
Il Palagio was built in the 17th century in Figline Valdarno, which is located in Italy's Tuscany region. The villa was going through a state of disrepair, when Sting and his wife Trudie purchased the estate in the late 1990's. It took them 7-years to fully restore the property. They currently produce red wine, olive oil and honey from their property.
Tobin's Review 3 out of 5
Every Breath You Take 2018 has a light plum hue with aromas of blackberry and chocolate. The wine has flavors of cherry, blackberry and graphite. It comes off juicy, but slightly sour. Overall it's not that well rounded.
Have you had this wine? Comment below and share your thoughts on this wine!