Edna Valley Sauvignon Blanc 2017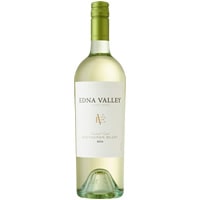 Edna Valley Sauvignon Blanc 2017
Country- USA
State- San Luis Obispo, California
Brand- Edna Valley
Vintage- 2017
Type- Sauvignon Blanc
Varietal- White Wine
Price- $$
Average Wine Rating- 2.5
Description:
Edna Valley Sauvignon Blanc 2017 offers delectable aromas of honeydew melon and grapefruit. On the palate, these citrus notes are echoed and accompanied by tropical fruit flavors of passion fruit, guava and a hint of lime zest with a balanced crisp acidity.
About the Winery
Jack Niven came to San Luis Obispo in the early 1970's with the vision to plan a vineyard. Edna Valley has followed the footsteps of it's founder by producing Chardonnay, Merlot, Cabernet Sauvignon, Pinot Noir, Pinot Grigio and Sauvignon Blanc wines.
Tobin's Review 2.5 out of 5
Edna Valley Sauvignon Blanc 2017 has a nice clear hue. I pick up notes of minerality on the nose with a vibrant melon tongue.
Have you had this wine? Comment below and share your thoughts on Edna Valley Sauvignon Blanc 2017!