Dom Perignon Vintage 2008 Champagne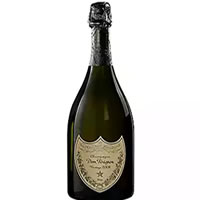 Dom Perignon Vintage 2008 Champagne
Country- France
State- Champagne
Brand- Moet & Chandon
Type- Champagne
Varietal- White Wine
Price- $$$$
Average Wine Rating- 4
Description:
Dom Perignon Vintage 2008 Champagne has super fresh and intense aromas of lemon, grapefruit and blood orange. The palate is smooth with notes of pastry, spice and citrus flavors.
About the Winery
Moet & Co. was established by Claude Moet in 1743. It wasn't until 1832 when Pierre-Gabriel Chandon would partner with Claude's great grandson, Victor, to form Moet and Chandon. Moet and Chandon was already the leading Champagne house in France at this time. Moet and Chandon Brut Imperial, their best-seller was introduced in 1860 and later the label's biggest brand Dom Perignon was introduced for sale in 1936. Dom Perignon is named after a Catholic monk, widely acclaimed to be the "father of champagne." Moët & Chandon would later merge with Hennessy Cognac in 1971 and with Louis Vuitton in 1987 to become LVMH (Louis-Vuitton-Moët-Hennessy), the largest luxury group in the world.
Tobin's Review 4 out of 5
Dom Perignon's Vintage 2008 Champagne has a nice light hay hue with active bubbles. I pick up aromas and flavors of sour apple. The Champagne is nice, crisp and dry; not yielding an aftertaste.
Have you had this wine? Comment below and share your thoughts on Dom Perignon's Vintage 2008 Champagne!