Dashwood Sauvignon Blanc 2010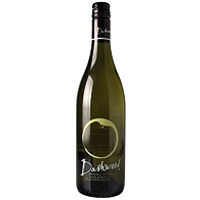 Dashwood Sauvignon Blanc 2010
Country- New Zealand
State- Marlborough
Brand- Dashwood
Vintage – 2010
Type- Sauvignon Blanc
Varietal- White Wine
Price- $$
Average Wine Rating- 3
Description:
Dashwood Sauvignon Blanc 2010 is produced in the Marlborough region of New Zealand. This wine is easy to drink with pleasing pungent notes that settle nicely on the palate. The wine has flavors of ripe citrus.
Tobin's Review 3 out of 5
Dashwood Sauvignon Blanc has a light yellow hue.  The aromas are fruity and I tasted grapefruit.  It is kind of a sweet wine, but not overly sweet.
Have you had this wine? Comment below and share your thoughts on Dashwood Sauvignon Blanc 2010!